Official Rome and Vatican ticket reseller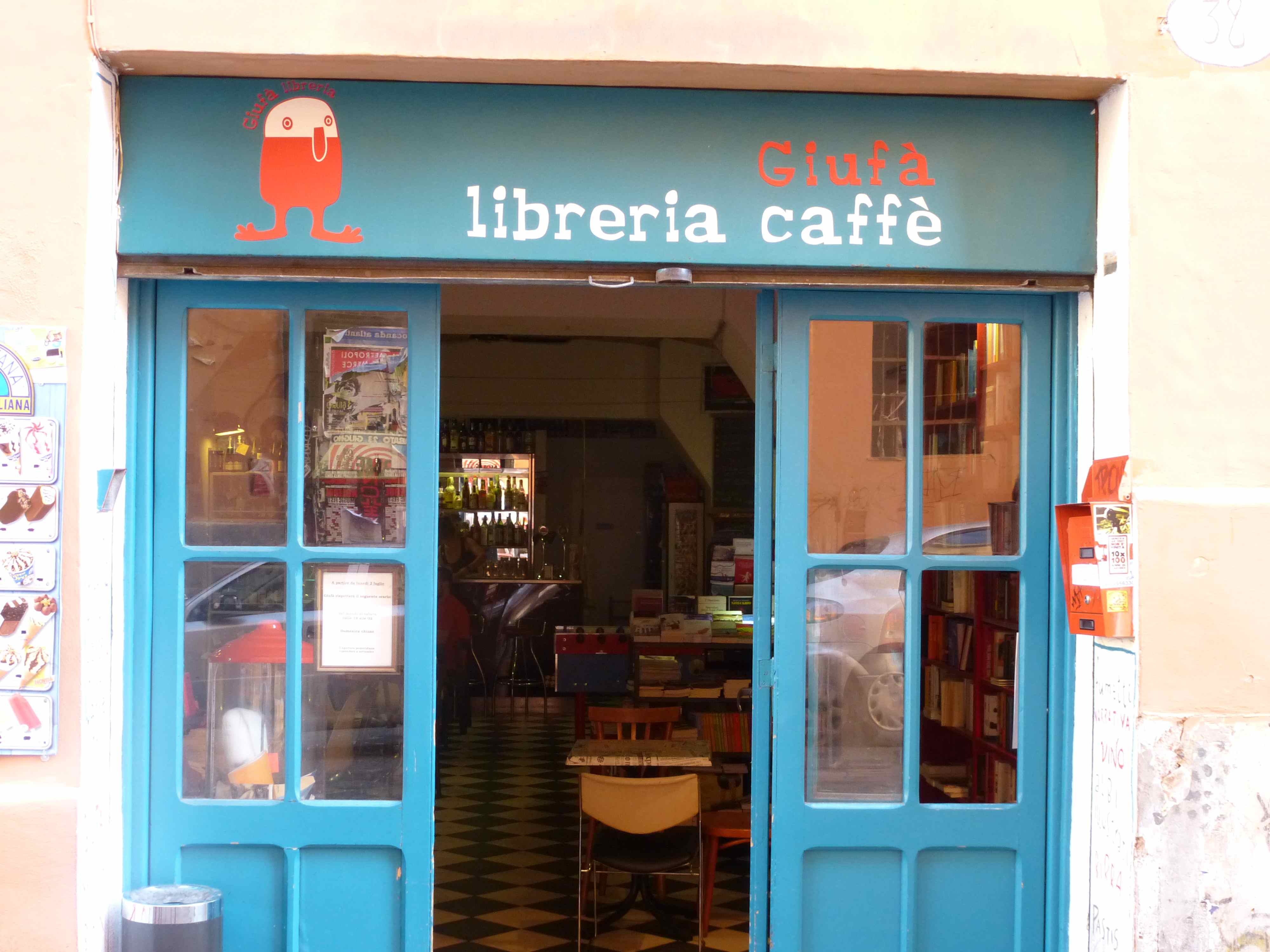 Places of Culture in Rome
Main Cultural Spaces – Theatres, Independent Bookstores, Cinema in Foreign Languages, Galleries
Rome is rich in places of cultural interest of every type that make it, in fact, an innovative avant-garde city.
The beauties and points of historical interest preserved by the city match modern realities of different sizes and entities, united by a common purpose: that of promulgating culture, inside and outside the capital.
The great beauty of Rome is also in this: in a whole series of small independent things and activities that are doing so much to defend the artistic and cultural ferments of the urban territory.
They are the demonstration of a city that wants to look to the future, proposing a dynamic context, in which it is possible to enrich one's own sensible baggage, besides the cultural one. In this article, we want to propose a list of the main independent Roman spaces that are worth visiting and supporting.
We have divided them by category, so that they can be easily searched according to your interests.

Independent Bookshops
In the span of years and years of activity, a vast community of more than 40 independent bookshops has been outlined within the city. They offer extremely simple and genuine sales and reading approaches, and organize interesting workshops activities addressing both adults and children.
In 2007, a real organized network was born from this complex of book activities, through the project "Librerie di Roma-LdR" promoted by the Department of Culture.
The project gave rise to an interconnection between various bookshops through the programming of an app, created specifically to collect the entire city's book heritage in a sort of large archive.
Below, we mention only some of the best independent bookshops in Rome, providing all the useful information to discover them.

LIBRERIA IL MATTONE
Via Giacomo Bresadola, 14, 00171 Rome
Directions:
We recommend going along Via Prenestina, continuing for 4 km inside the ring road (GRA)
Opening hours: Mon 04:00 p.m. to 7:30 p.m. – Tue / Sat: 09:30 a.m. to 1:00 p.m. and 4:00 p.m. to 7:30 p.m.

The bookshop "Il mattone","The Bricks" in English, is a small independent bookshop located at the gates of Centocelle area. The warm and welcoming environment promises to let the true essence of reading be savored *, offering a simple and direct sale to the public, in a * family context * that is far from that of the large distributors.
It is one of the best independent bookshops in the city, which is particularly active even in the context of
* organizing cultural events *, offering * creative workshops * for both adults and children, but also theater plays and concerts.

BOOKSHOP-CAFFÈ "GIUFÀ"
Via degli Aurunci, 38, 00185 Rome
Directions:
From Termini Station, take the bus n. 105 (towards Grotte Celoni) and continue for four stops, getting off at Via di Porta Maggiore stop
Opening hours: Mon / Thu 10:00 a.m. – 12:00 a.m. – Fri / Sat 10:00 a.m. – 1:00 a.m.
The bookshop café / "Giufà" / is located in the heart of St. Lorenzo area and is a nice place used both as a bookshop and a bar, which is why it remains open until late in the evening.
The bookshop boasts a rich offer of * independent titles *, but also graphic novels and comics, leaving space for real authentic rarities.
It is a small and colorful bookshop that is characterized by a modern, welcoming and youthful style.
The idea of combining a drink or a good coffee cup with each read is perfect for feeling a little at home.

BOOKSHOP "L'ANGOLO DELL'AVVENTURA"
Lungotevere Testaccio, 10, 00153 Rome
Directions:
We recommend to arrive from the Emporio stop, either by tram 3 or by bus n.75
Opening hours: Tue and Fri 10:00 a.m. – 9:00 p.m. – Wed 10:00 a.m. – 4:00p.m. – Saturday 5:00 p.m. – 9:00 p.m.
A small but well-stocked bookshop specializing in everything related to the culture of travel: from fiction to maps, up to tourist guides, there are also precious ancient books and rare texts.
This thematic bookshop brings Rome closer to the more distant countries, by carrying out real research on the subject in addition to the normal sales activities; they do so by supporting the library-documentation center "The Culture of Travel" in a profound activity of cataloguing and archiving. The intent is to encourage future generations to be interested in the idea of travel as a life experience and as a true enrichment of being.

Cinemas and small theatres
Rome is also rich in small cinemas and independent theaters that offer places of interest and entertainment for those who love movies and theater shows, often organizing special shows and small festivals.
There are also many activities reserved for the younger public and activities reserved for films and emerging dramas, which confirm the desire to keep the interest alive for the most underground movies.

Below, here for you the best independent cinemas and theatres, with all the details needed to reach them.

CINEMA NUOVO SACHER
Largo Ascianghi, 1, 00153 Rome
Directions: We recommend arriving there by tram n.3 and getting off at Porta Portese, Trastevere / Minister of Education or Induno stop.
If you love films in original language, the Cinema Nuovo Sacher is the perfect choice for you. It is a single-screen cinema renowned above all for the richness of its proposals. In fact, the Cinema Nuovo Sacher offers the screening of international films, as well as cinematographic jewels that are selected by the best independent film festivals. Also having an external amphitheater, it is the ideal location for mid-summer screenings.

CINEMA TIBUR
Via degli Etruschi, 36, 00185 Rome
Directions: We recommend arriving on foot from Sardi bus stop, taking bus n.N10
Opening hours: Every day, 3.30 p.m. – 1.00 a.m.
This modest-sized cinema is located in the student area of St. Lorenzo and is characterized by two small rooms and a wooden floor, which makes this little old-fashioned spot definitely a distinctive cinema.
In addition to contemporary titles, its programming also gives a nod to a selection of the most sought-after art films. You can attend a screening here by taking advantage of some special rates designed specifically to win over both the younger generations and the over 65s.

TEATRO STUDIO UNO
Via Carlo della Rocca, 6, 00177 Rome
Directions: We recommend taking bus n.105 or n.N18 and getting off either at the Tor Pignattara stop, or at the Salomone stop, both on Via Casilina.
Opening times: Mon / Sat 10:00 a.m. to 11:00 p.m. – Sunday 3:00 p.m. to 9:00 p.m.
As stated in its slogan, the Teatro Studio Uno, Theater Studio One is "the Roman house of independent theatre": a real institution in the context of OFF theatres.
The theater is located on the semi-basement floor of a small building and is certainly a characteristic place where you can watch different types of shows, chosen to support the most emerging companies.
Despite its somewhat Spartan location, this small theater retains an authentic and genuine spirit, which makes it a reference point for all lovers of a theater lacking in pretentiousness and scenic pomp.

Independent Exhibition Spaces
BASEMENT ROME
Via Nicola Ricciotti, 4, 00195 Rome
Directions: It is advisable to use bus n.280, n.301 or n.N7 getting off at Ferrari / Ricciotti stop.
Opening times: Mon / Fri 2.00 p.m. / 7.00 p.m., by appointment
Regarding the context of independent exhibition spaces, we recommend the Basement in Rome, a non-profit association created by CURA magazine, which boasts ambitious projects and always has an eye on the world's artistic trends. It is a modern reality that in recent years has experienced exponential growth, becoming a reference point for artistic and exhibition design not only for the capital, but also for Italy in general.